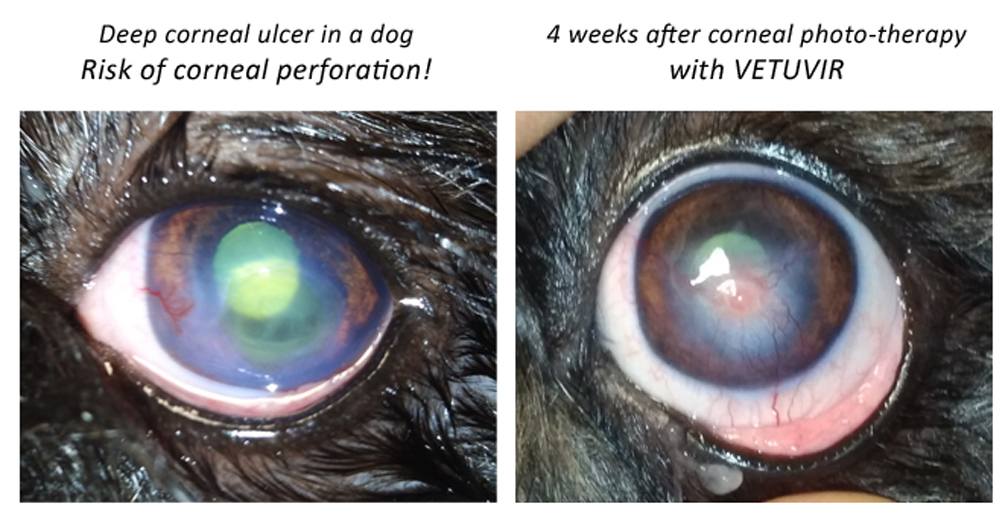 Corneal phototherapy with riboflavin and UV-A performed with Vision Engineering Italy's innovative VETUVIR and VISIOFLAVIN medical devices is proving with clinical and scientific evidences to be the only effective therapy for the treatment of serious corneal infections in dogs.
These pictures are showing a serious clinical case of deep septic corneal ulcer resistant to common topical eye drops therapies. Only corneal phototherapy with VETUVIR and VISIOFLAVIN was able to halt disease progression thus preserving vision in the dog.
The pictures are courtesy of Prof. Adolfo Guandalini. Prof. Guandalini is graduate of the European College of Veterinary Ophthalmologists (ECVO) and PhD in Veterinary Ophthalmology. He works in Rome.