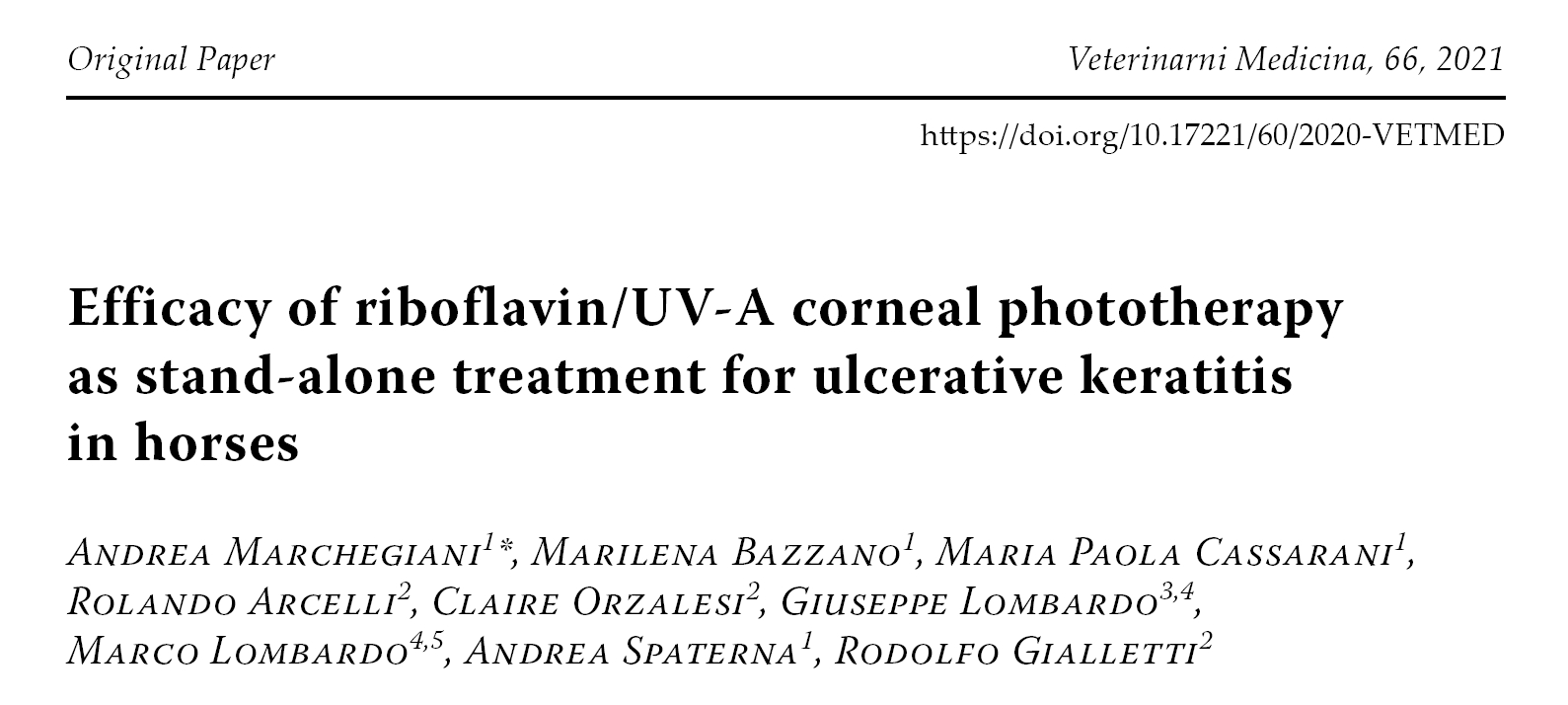 The results of the randomized controlled clinical trial on efficacy of Vetuvir in the treatment of septic corneal ulcers in horses have been published.
The protocol and the results of the clinical study can be consulted in Veterinarni Medicina.
The clinical study has compared the efficacy of VET-CXL procedure with Vetuvir with topical antimicrobial therapy in the treatment of deep septic corneal ulcers in horses.
The results demonstrated that VET-CXL with Vetuvir was 91% effective in completely healing these severe corneal diseases versus no efficacy (0%) of topical antimicrobial therapy.
Septic corneal ulcers represent one of the most frequent ophthalmic emergency in horses. The VET-CXL procedure with Vetuvir thus solves one of the most serious problems in veterinary ophthalmology.
Vision Engineering Italy is pleased to share the scientific and clinical evidence that show the safety and efficacy of its products.