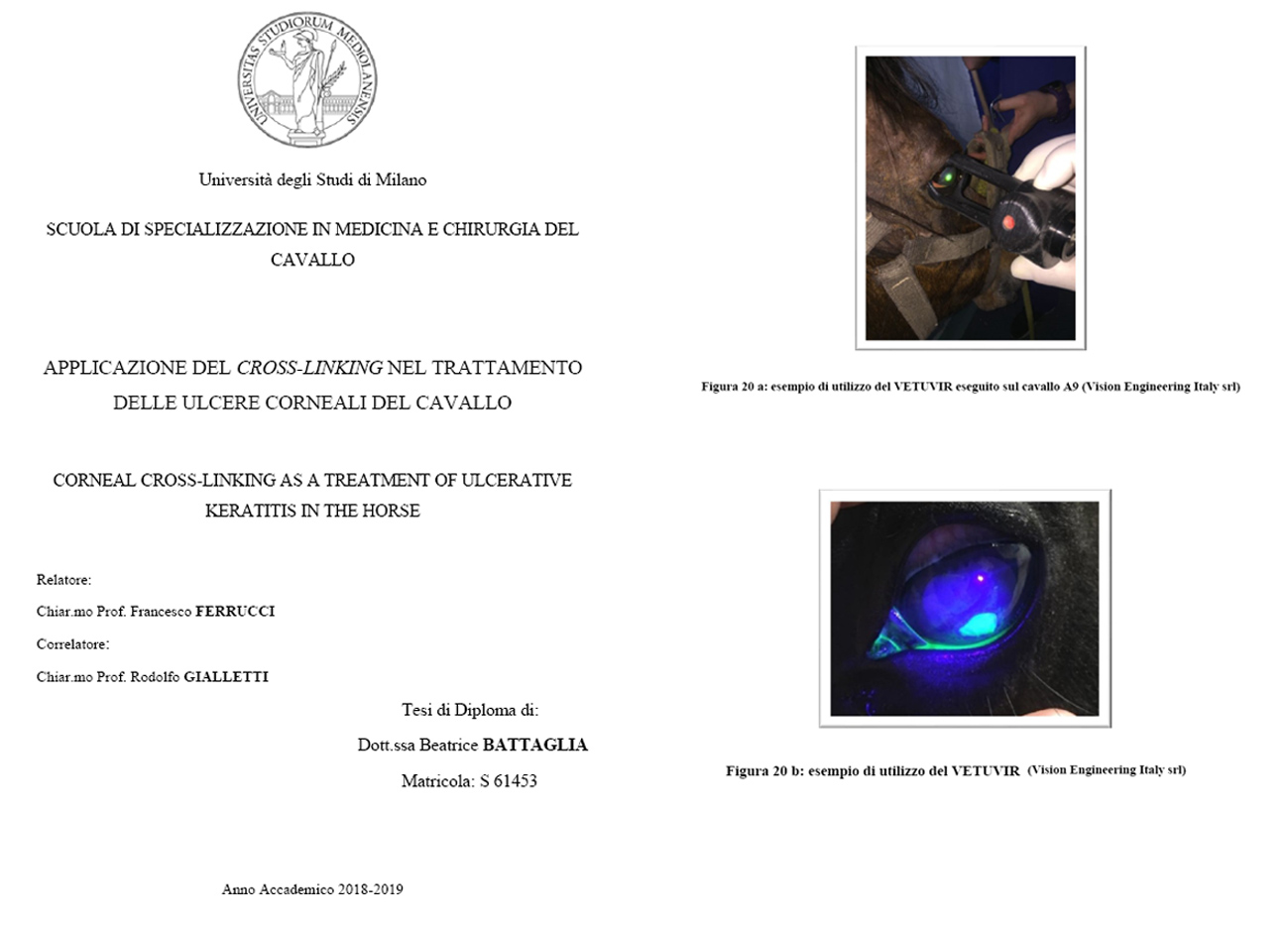 Beatrice Battaglia received her specialization diploma in Medicine and Surgery of the horse at the University of Milan, supervisor Chiar.mo Prof. F. Ferrucci and co-supervisor Chiar.mo Prof. R. Gialletti, disserting the thesis "Corneal cross-linking as a treatment for ulcerative keratitis in horses".
Our warmest congratulations to Dr. Battaglia for the academic achievement and for the commitment in the experimental work of photo-corneal therapy for the treatment of corneal ulcers in horses in comparison with the current standard therapy, which involves the use of topical antimicrobial eye drops. The study has shown that corneal phototherapy is 91% superior to gold standard therapy in the treatment of corneal ulcers; treatment by Vetuvir has also shown to be effective even in the most severe cases that are resistant to antimicrobial eye drops with 75% therapeutic success.
Corneal phototherapy with Vetuvir is proving to be the most valuable first therapeutic option of corneal ulcers in the horse.