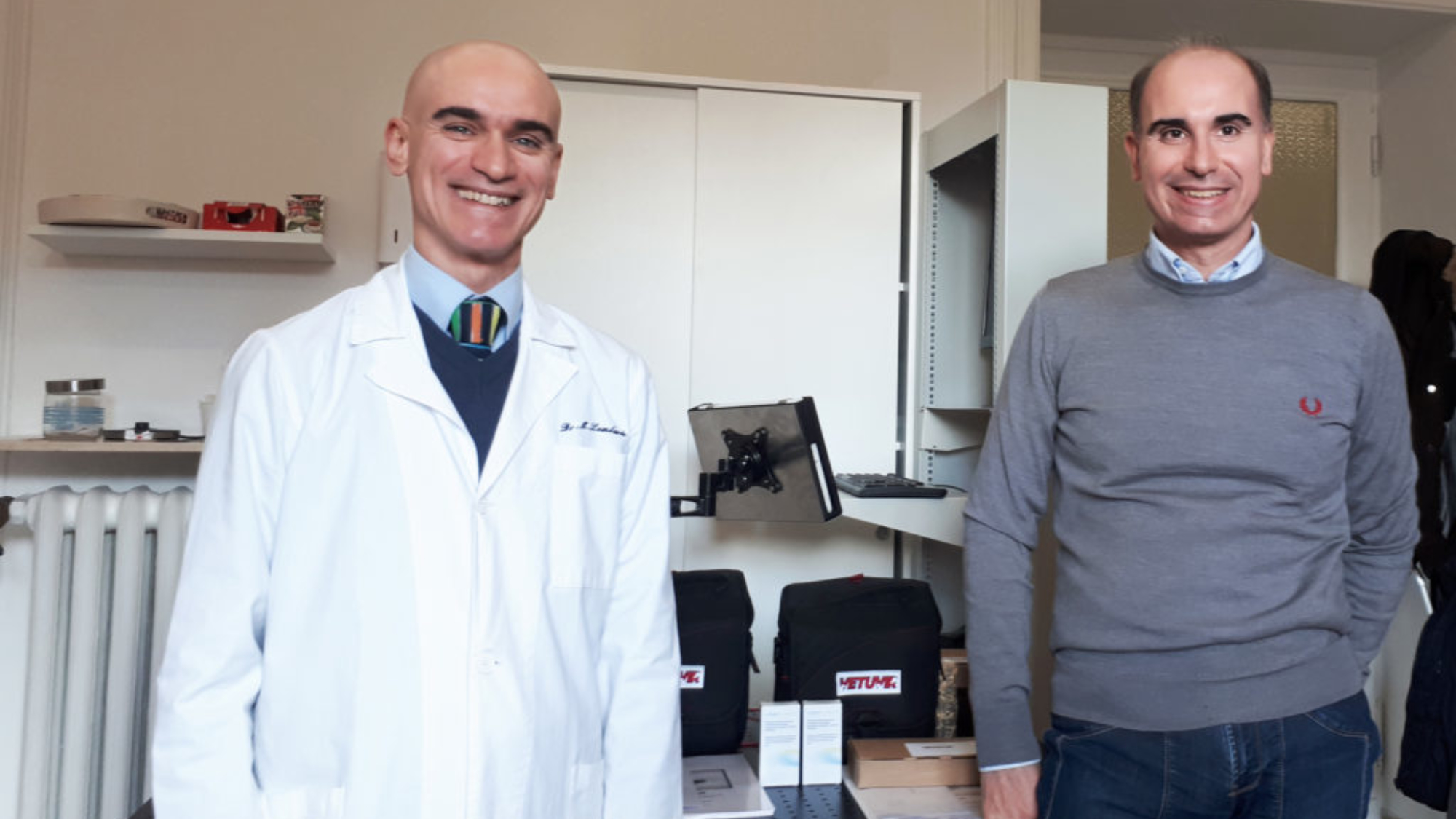 On 13 April alle at 11 a.m., in the meeting room of  Vision Engineering Italy, will be presented the clinical study on VETUVIR, the innovative point-of-care- UV-A device for the veterinary medicina.
THE EVENT
On 13 April 2018, at the meeting room of Vision Engineering Italy in Via Livenza 3 in Rome, there will be the kick off meeting of the clinical study "Assessment of corneal phototherapy with riboflavin and UV-A efficacy for treating infectious keratitis".
The scope of the study will be to assess effiacy of VETUVIRto treat corneal infections in small and large animals .
«The event will be important to meeting the clinical investigators, who are working at the University of Perugia and University of Camerino» says Dr. Marco Lombardo, co-fonder of Vision Engineering Italy.
«We have begun this project more than 2 years ago with the aim of solving on of the major problems of veterinary ophthalmologists» – say to us Marco and Giuseppe Lombardo – «After initial results showing the efficacy of our products Vetuvir and Visioflavin to treat corneal infections in dogs and horses, we have collected a Team of experts in the field and started designing this clinical study. We are now very happy to start the present study, which is the first in the history of veterinary ophthalmology worldwide».
THE PROMOTER OF THE STUDY
Vision Engineering Italy is a med-tech firm establihsed in 2014 by Marco and Giuseppe Lombardo. The firm is industrializing the first available theranostic medical device in eye care for the personalized treatment of keratoconus.