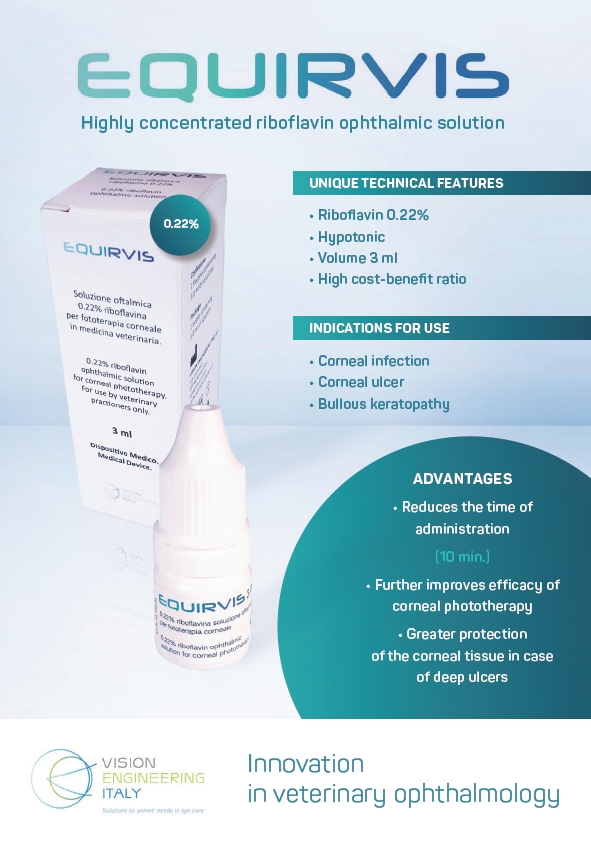 The continuous improvement in product development by Vision Engineering Italy has led to EQUIRVIS™, a high concentration riboflavin ophthalmic solution for exclusive use in veterinary medicine.
EQUIRVIS™ is 0.22% riboflavin in a sterile 3 ml bottle, which makes VET-CXL® procedure even more effective for the treatment of ocular infections with Vetuvir™.
Thanks to EQUIRVIS™, the VET-CXL™ procedure takes less than 15 minutes and can be used safely for the treatment of deep corneal ulcers in pets. The 3 ml volume also allows for the treatment of larger corneal ulcers in horses.