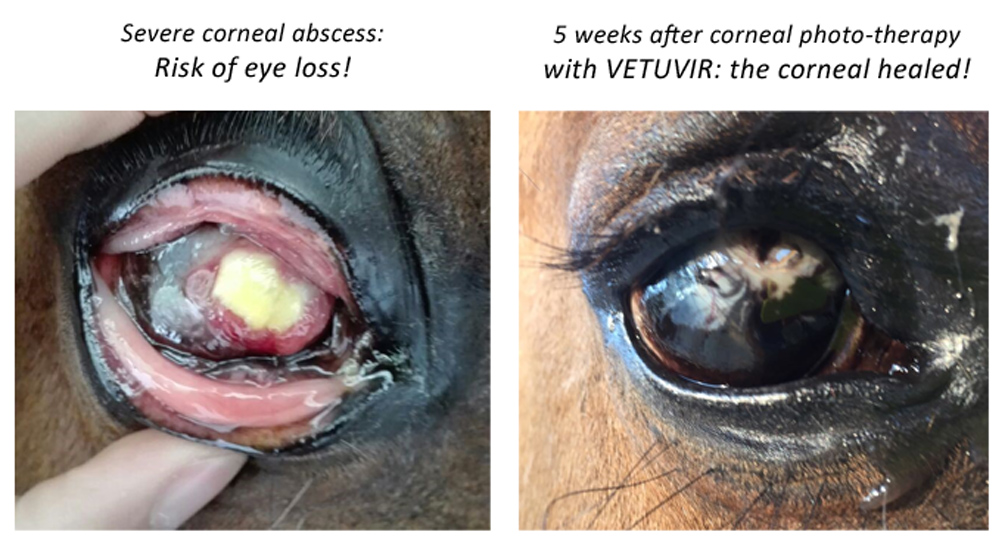 There is increasing evidence that corneal phototherapy may be a valid option to treat severe corneal abscess for veterinary practioners. Here a study case showing a horse affected by a severe corneal abscess resistant to topical antimicrobials. Almost 1 month after one single corneal phototherapy procedure, the corneal healed and vision restored.
The study case has been treated by Prof. Rodolfo Gialletti from the University of Perugia (Italy).
We are happy to share with veterinary practioners our innovation VETUVIR for treating serious eye diseases!