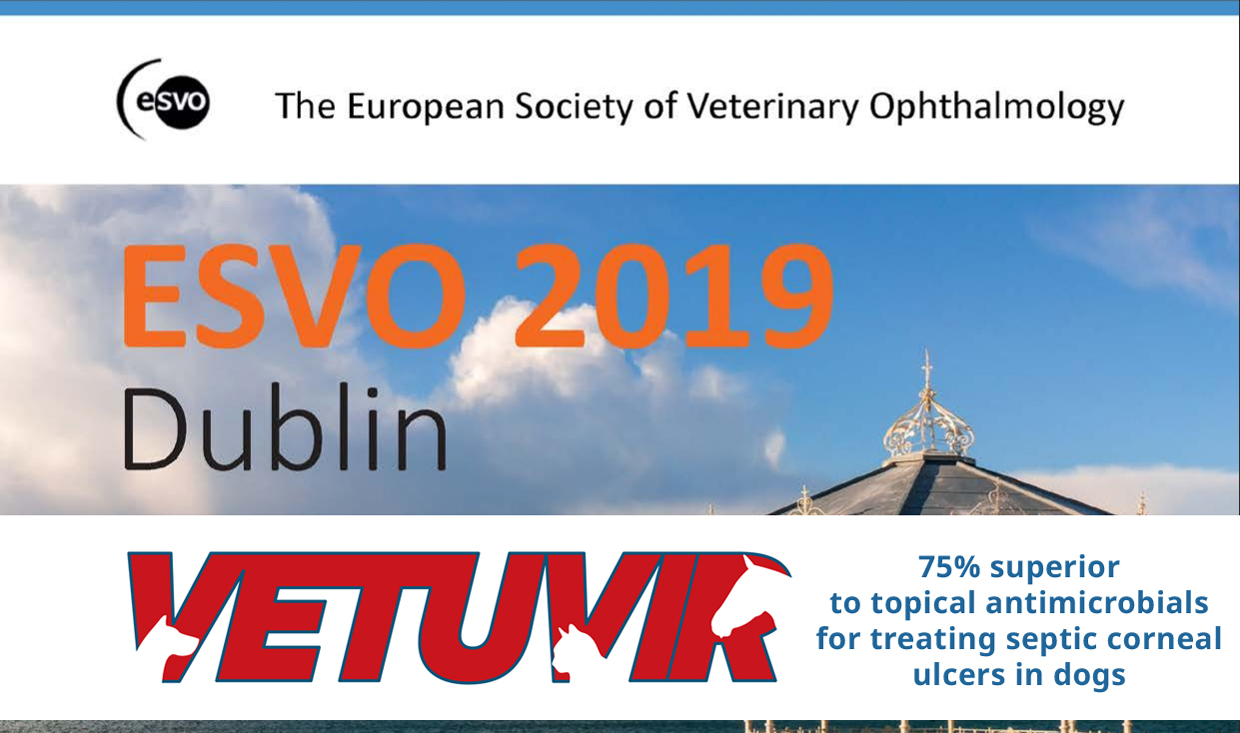 Il Prof. Andrea Marchegiani presenterà al prossimo Congresso della Società Europea di Oftalmologia Veterinaria i risultati finali dello studio clinico sull'efficacia della fototerapia corneale per il trattamento delle infezioni corneali nei cani.
La fototerapia corneale con Vetuvir e Visioflavin è il 75% superiore all'attuale terapia standard per il trattamento delle ulcere corneali settiche nei cani.
Vision Engineering Italy è lieta di presentare agli specialistici oftalmologi veterinari un prodotto estremamente innovativo in grado di migliorare i metodi di cura dei nostri più cari amici a quattro zampe.
La presentazione del Prof. Andrea Marchegiani, intitolata, "Corneal phototherapy for the treatment of deep septic corneal ulcers in dogs", sarà tenuta nel corso del "The European Society of Veterynary Ophthalmology – ESVO Meeting" che si terrà a Dublino (Ireland) dal 3 al 6 Ottobre 2019.